What is an Oral and Maxillofacial Surgeon?

Becoming an oral and maxillofacial surgeon requires years of additional study and continuing education, in addition to a doctorate in dentistry. Oral and maxillofacial surgeons provide advanced treatments for a wide variety of oral health issues, from routine wisdom tooth extraction or dental implant tooth replacement, to full-mouth reconstruction. They are qualified to diagnose and treat facial pain and injuries, and oftentimes can rebuild bone structure with minimally invasive surgical techniques for optimal patient comfort. As a surgeon, Dr Villano is certified to administer intravenous IV sedation general anesthesia on-site, or in hospital facilities.
Your First Visit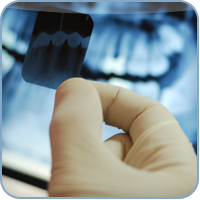 Initial appointments typically consist of a consultation to access your surgical needs and to explain your diagnosis and treatment options. Complex cases with advanced treatment plans most often require an evaluation and a second appointment to start. Sometimes, with less complex cases treatment can be provided on the first visit. First time patients may reduce their in-office wait time by filling out their forms online.
Please bring the following to your first appointment:
Your surgical referral slip
Available x-rays (please forward in advance of your consultation)
A list of medications you are currently taking
A list of medical conditions that are a concern prior to surgery (blood thinners, aspirin, artificial joints or heart valve)
Insurance information (if applicable)
All patients under the age of 18 years of age must be accompanied by a parent or guardian during their consultation visit.
Patients requiring IV sedation must not eat or drink 6 hours prior to surgery, and need to arrange for a ride home prior to surgery.
Scheduling

Villano Oral-Maxillofacial-Implant Surgery is open Monday through Friday from 8:00 AM until 4:30 PM. We always schedule our patients as soon as possible, but in the case of pain or an emergency, every attempt will be made to see you that day.Although we try to minimize waiting, sometimes treatments take longer than the allocated time , and as a result, circumstances, such as emergencies, may lengthen your wait time. Thank you in advance for your understanding.For questions or to schedule an appointment contact us today.

Financial Policy
For your convenience, we accept Visa, MasterCard and Care Credit. We deliver the finest care at the most reasonable cost to our patients, therefore payment is due at the time service is rendered unless other arrangements have been made in advance. If you have questions regarding your account,  contact us. Many times, a simple telephone call will clear any misunderstandings.
Please remember you are fully responsible for all fees charged by this office regardless of your insurance coverage.
We will send you a monthly statement. Most insurance companies will respond within four to six weeks.  Any remaining balance after your insurance has paid is your responsibility. Your prompt remittance is appreciated. We can make arrangements for a monthly payment plan, but that must be implemented prior to the actual procedure.
Insurance Policy
We make every effort to provide you with the finest care and the most convenient financial options. To accomplish this we work hand-in-hand with you to maximize your insurance reimbursement for covered procedures. If you have any problems or questions, please contact us. They are well informed and up-to-date.
Please call if you have any questions or concerns regarding your initial visit.
Please bring your insurance information with you to the consultation so that we can expedite reimbursement.
Privacy Policy
We comply with all required HIPAA regulations regarding patient privacy. We will never share your medical or personal information without your express written consent. The security and privacy of your personal data is one of our primary concerns and we take every precaution to protect it.