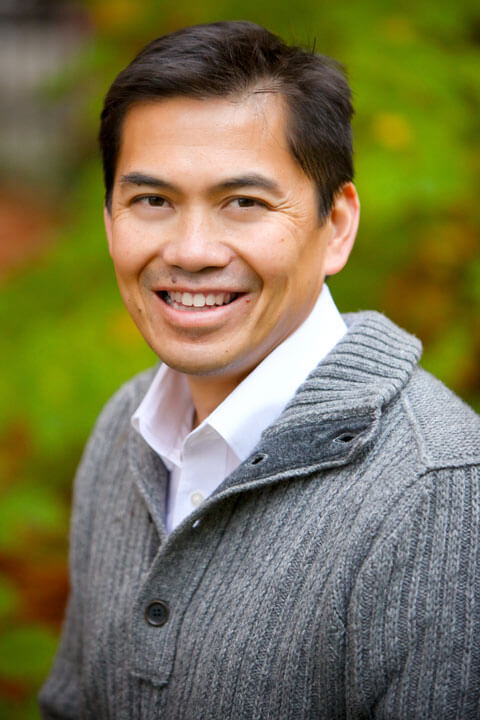 Meet John E. Villano, DDS
A board certified maxillofacial surgeon, Dr. John E. Villano practices a wide spectrum of oral and maxillofacial surgical procedures including corrective jaw surgery and wisdom tooth removal, as well as relieving facial pain and TMJ disorders. Dr. Villano is also experienced in placing and restoring dental implants, and offers I.V. sedation on-site at his state-of-the-art facility in addition to having hospital and admitting privileges at Sacred Heart Medical Center-River Bend. Join Dr. Villano and his highly trained team today for restoration, relief, and to get the smile you have always wanted.
Fellow of the American College of Oral and Maxillofacial Surgeons
Diplomate of the American Board of Oral and Maxillofacial Surgery
Eugene Magazine listed in "Top Doctors" in Oral and Maxillofacial Surgery
Dr. Villano is Eugene's Wisdom Tooth Expert!
Wisdom teeth develop in most people between the ages of 16 and 25 and if impacted or crooked can affect other teeth and cause infection, discomfort and other oral complications. Contact us today for a wisdom tooth consultation.
Implant Dentistry
Dr. Villano employs the latest dental implant technology to help replace missing teeth and give his patients the ability to smile and chew again with confidence – all while retaining the look and feel of your own natural teeth. Learn more about placing and restoring dental implants here.
Office Tour
Our state-of-the-art office is conveniently located near South Eugene High School and the University of Oregon.
We look forward to your visit!
When Should I See an Oral and Maxillofacial Surgeon?
Oral and maxillofacial surgeons provide advanced treatments for a wide variety of oral health issues, from routine wisdom tooth extraction or dental implant tooth replacement, to full-mouth reconstruction. They are qualified to diagnose and treat facial pain and injuries, and oftentimes can rebuild bone structure with minimally invasive surgical techniques for optimal patient comfort. As a surgeon, Dr. Villano is certified to administer intravenous (IV) sedation, or outpatient general anesthesia, on-site at his state-of-the-art office setting.